Acne Scar / Accidental Scar Reduction
Acne & Scar Marks Reduction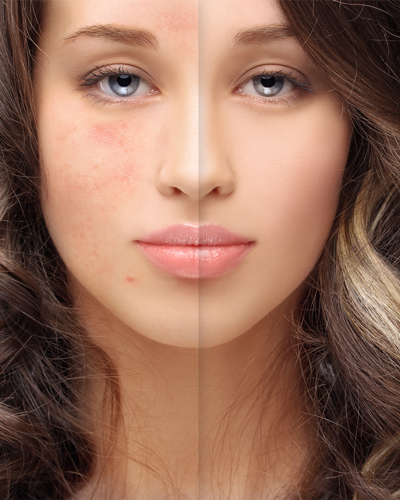 Acne & Scar Marks Reduction
At DermaGlo, we specialise in providing a variety of acne scar treatments to help you achieve clear and healthy skin. Our expert dermatologist will evaluate your skin and recommend the best treatment for your specific needs.
How Do We Define Our Acne Scar Treatment At DermaGlo?
The best acne scar treatment depends on the type of scar. Treatments include laser treatments, microdermabrasion, soft tissue fillers, skin booster injections, dermastamping, etc. A dermatologist can help choose the right treatment.
Acne damages surrounding skin, resulting in scars. Some treatments can modify or soften scars. Preventing acne is the best way to avoid scarring. If scars occur, seek help from a dermatologist.
Without proper treatment, acne scars can linger. Skin injuries from acne cause scarring. Finding the right treatment is essential for healthier, smoother-looking skin.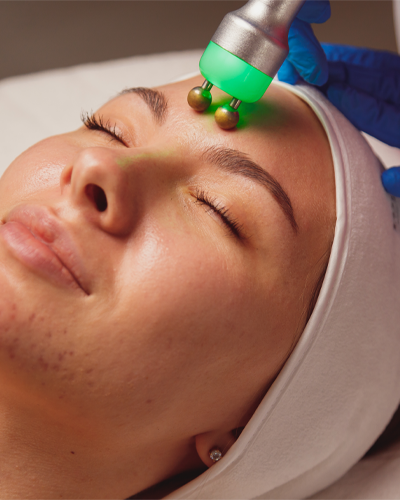 Fractional CO2 Laser
Our popular Fractional CO2 laser treatment creates microscopic injuries in the skin using tiny beams of light to stimulate collagen production and reduce scars. We also offer GFC therapy, which uses growth factors from your blood to promote skin healing and regeneration.
Skin Booster Injections
Skin Booster injections can improve the appearance of acne scars by injecting small amounts of hyaluronic acid into the skin, plumping it up and reducing the appearance of scars.
Dermastamping & Dermapen Treatment
We also provide Dermastamping and Dermapen Treatment, which use tiny needles to create micro-channels in the skin to stimulate collagen production, enhance skin texture, and reduce the appearance of scars.
The therapy is safe and effective, and can help reduce the appearance of acne scars, improve skin texture, and enhance overall skin health. It involves the use of growth factor concentrates derived from the patient's own blood. If you're looking for an effective solution for your acne scars, DermaGlo's GFC Therapy could be the answer you've been searching for.
At DermaGlo, we believe in personalized care and work with you to create a customized treatment plan that addresses your specific concerns. With our acne and scar treatments, you can achieve clear, smooth, and glowing skin that you'll love. To schedule a consultation with our expert dermatologist, contact us today.