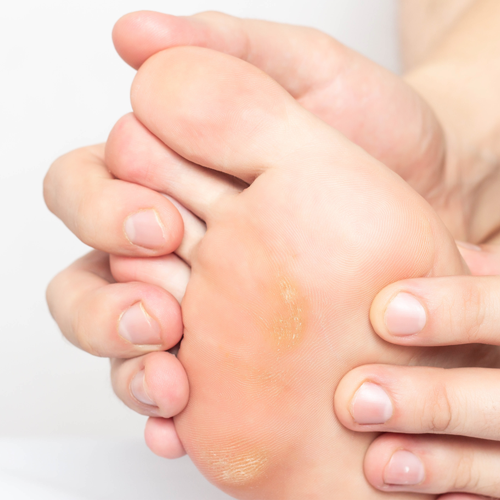 Welcome to DermaGlo, your go-to destination for all your skin care needs. We are pleased to offer our signature service of corn and callous removal, which involves the use of a specialized device and surgical blade to effectively exfoliate thickened skin and dead cells from your feet.
Our experienced professionals use advanced techniques to carefully remove corns and callouses that may have developed as a result of prolonged pressure on your feet or use of uncomfortable footwear, or other medical conditions. Our goal is to leave your feet smooth and rejuvenated while also improving your overall health.
At DermaGlo, we understand that everyone's skin care needs are different, which is why we tailor our services to your specific needs. Our team takes great care to ensure that the process is gentle, painless, and produces long-lasting results.