Double Chin Fat Removal Treatment In Whitefield, Bangalore
Double Chin Fat Reduction & Removal Treatment
A double chin is the result of an accumulation of excess fat beneath the chin. At Dermaglo, our team of experienced doctors specializes in providing safe and effective medical procedures to address double chin fat reduction problems.
Derma Double chin causes because of:
How We Help You With This Double Chin Reduction By CoolSculpting Therapy?
At DermaGlo, we're passionate about providing top-notch cosmetic services to our clients. We understand that everyone wants to look their best, which is why we offer a range of treatments, including HIFU, Thread lifts, and CoolSculpting®. Our team of experts has extensive experience in these areas and provides exceptional results.
HIFU or High-Intensity Focused Ultrasound
This is a non-invasive treatment that uses ultrasound waves to stimulate collagen production and tighten the skin. This cutting-edge technology is ideal for those who want to lift and firm sagging skin without the need for surgery. The treatment is quick, painless, and requires no downtime.
Thread lifts
Thread lifts are another popular non-surgical option for lifting and tightening the skin. Our skilled practitioners use medical-grade threads to lift the skin and create a more youthful appearance. The results are immediate and can last up to a year, making Thread lifts an excellent choice for those looking for a non-invasive facelift.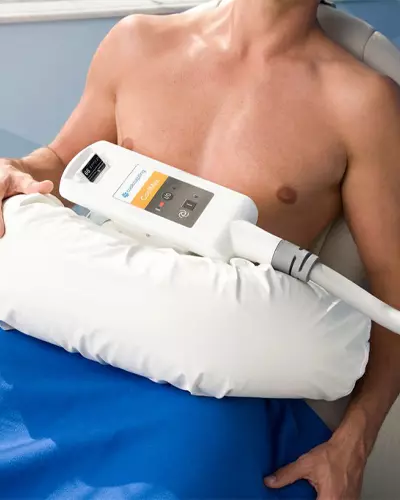 CoolSculpting®
CoolSculpting® is a leading non-invasive fat-reduction treatment that we're proud to offer at DermaGlo. It's an innovative way to contour your body by freezing unwanted fat and involves no surgery and minimal expected downtime. With more than 5 million CoolSculpting® treatment cycles performed worldwide; people everywhere are getting a different view of themselves. The FDA has recently expanded its approval of CoolSculpting to smaller treatments of the body, including under the chin, which is where our CoolMini applicator comes in. This special applicator is designed to fit the contours under the chin and helps us to remove and reduce double chin fat. CoolMini Therapy has been approved by the FDA for the Double chin fat reduction of submental fullness.

At DermaGlo, we're committed to providing the best possible service to our clients. Contact us today to schedule a consultation and discover how HIFU, Thread lifts, and CoolSculpting® can help you achieve your cosmetic goals.
DermaGlo's Famous Face Treatment & Therapy