Mesotherapy Hair Loss Treatment In Whitefield, Bangalore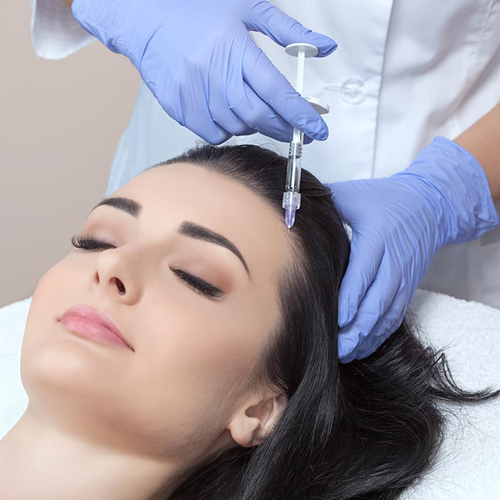 Mesotherapy Hair Loss Treatment
Dermaglo is a clinic that believes in bringing back the light in your dark and gloomy story.
Here we make sure that you avail the best therapies that bring back your healthy hair days when you were carefree and lived life to the fullest without the stress of hair fall.
We provide an umbrella to different types of hair restoration methods and allow you to have your beautiful tresses back.
From hair transplantation to hair treatments we are competent to help you choose the best option. One such option of hair restoration is Mesotherapy.
A scanty scalp and excessive hair loss is a common problem for many people, that takes place primarily due to a weakened scalp & damaged hair tissues.
Mesotherapy helps reverse this problem by healing the damaged tissues & scalp, so that new hair can grow in a healthy, sustainable manner.
Mesotherapy is a non-invasive technique based on superficial microinjections, containing a range of minerals, vitamins, amino acids, nucleic acids and co-enzymes that can be tailored to each patient's individual needs.
Benefits Of Mesotherapy Hair Loss Treatment
DermaGlo's Famous Hair Treatment & Therapy